Villas to rent on Skiathos Island from owners direct, no booking charges or commission in price
Rent 'Orchard Villa' (⇐ click) and others on Skiathos, a favourite Greek island for family holidays ... direct UK flights; short transfer; all shops-services ... near dozens of sandy beaches; near tavernas; near village, cafés, and boutiques of archetypal traffic-free Greek island village and harbour
C-V situation:
Skiathos has remained virus-free and isolated, and re-opens for holidays from June 1st (July 15th from UK) and (maybe!) extended 2020 to mid-Nov. (nice, but like April!)
UK-Skiathos flights now offered on the internet from 15 July by Jet/2, BA, and TUI, with no UK return quarantine in UK (click ⇒ 'Skiathos Flights' )
Rent your Greek Island Villa on Skiathos, direct from the owner ...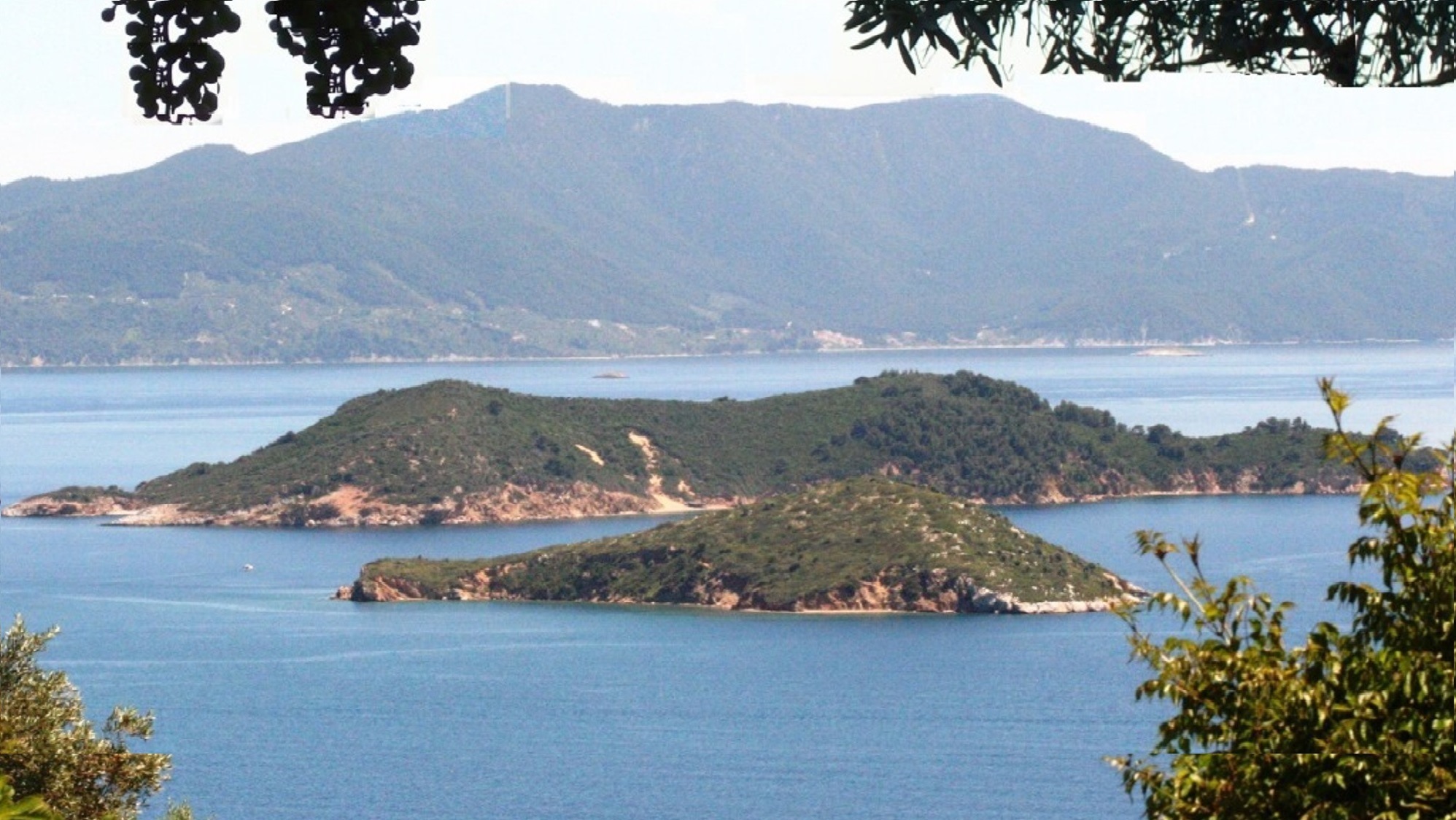 Rent my own 'Orchard Villa' (⇐ details, click) - the first villa I offer. A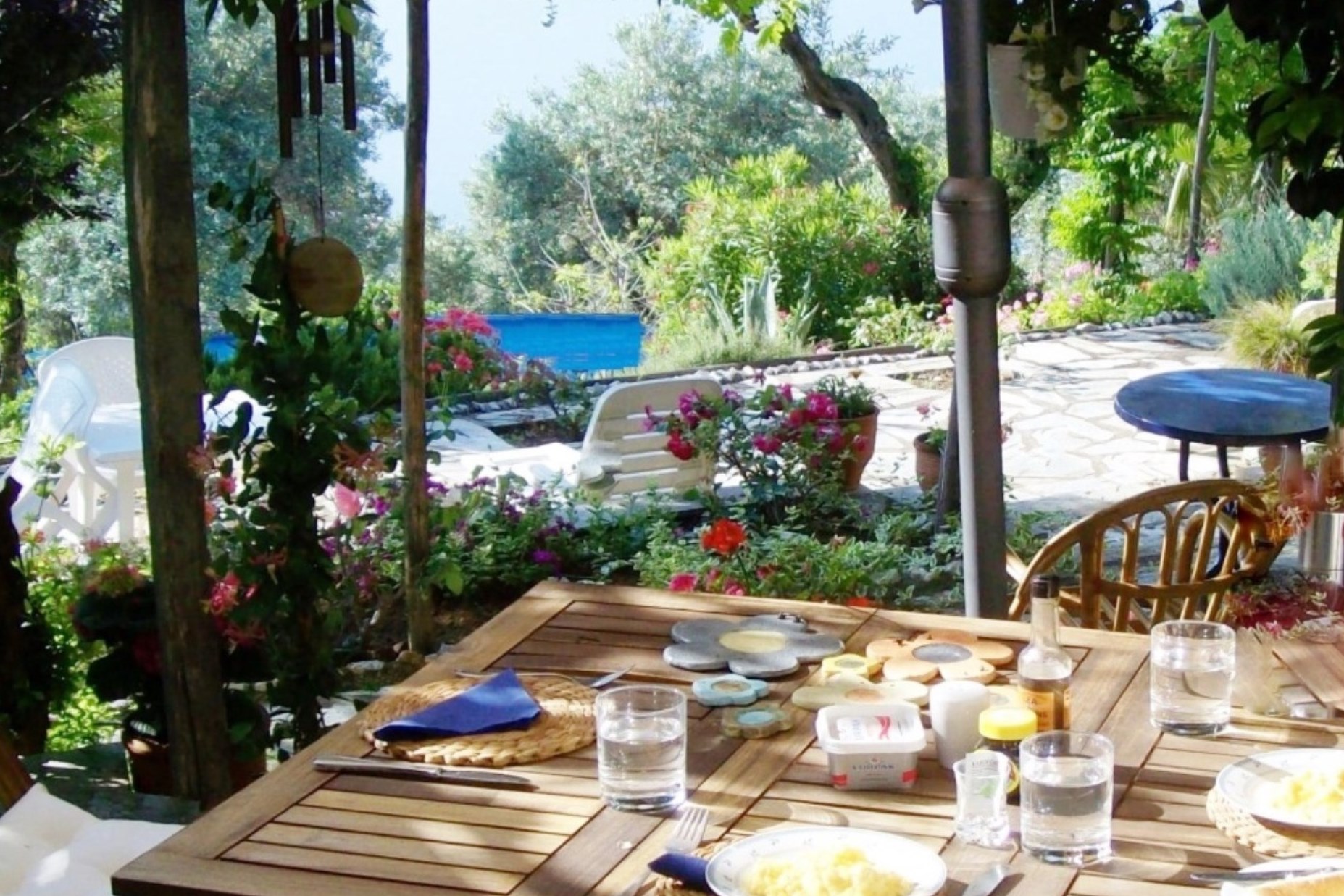 delightful 4-bedroom villa with level access from the driveway (parks 4 cars), gated and fenced in a ½-acre terraced olive-grove garden, with child-secure private pool and stunning '7-island' panorama over Skiathos bay.

It's quiet, not overlooked, and you're near beaches, village, and the taverna-lined old port all 5-10 mins drive, and 12 min walk to 3 of Skiathos' top-10 (and affordable) tavernas. Orchard Villa is ideal for 6-8, with living room open-plan across a 'pub' bar to the kitchen, and 4 French windows to a dining patio courtyard with vine pergola and rooftop sun veranda. 
Contact us, Vivienne

and

Kevin

James ...




Either send an

'Enquiry' (

⇐

 

click) form, or for call-back tel. 0033 6 63 42 50 50 (mob, France), or email
viviennes.villa@gmail.com
with cc.
kevandviv@wanadoo.fr


and
fellow-Owners
on and near Skiathos
 -

list your own villa free
... we invite 

other local owners to list their villas - free - on this site. Details,

 click ⇒ 'Advertise a Villa'    

 

        
 
Quick preview of Skiathos villas, the island, and how to get here ...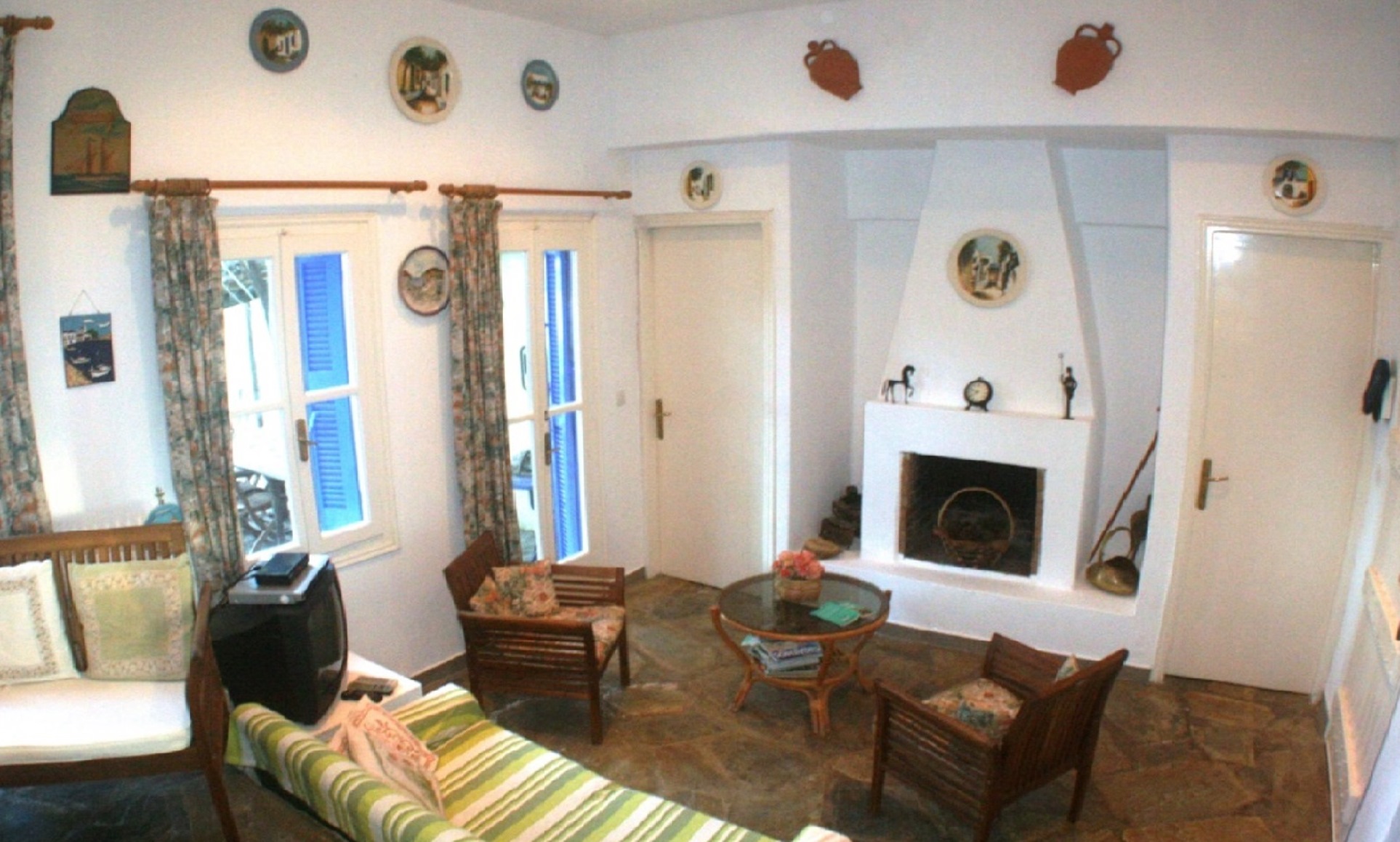 Villas - always built in the island tradition - no high-rise hotels, with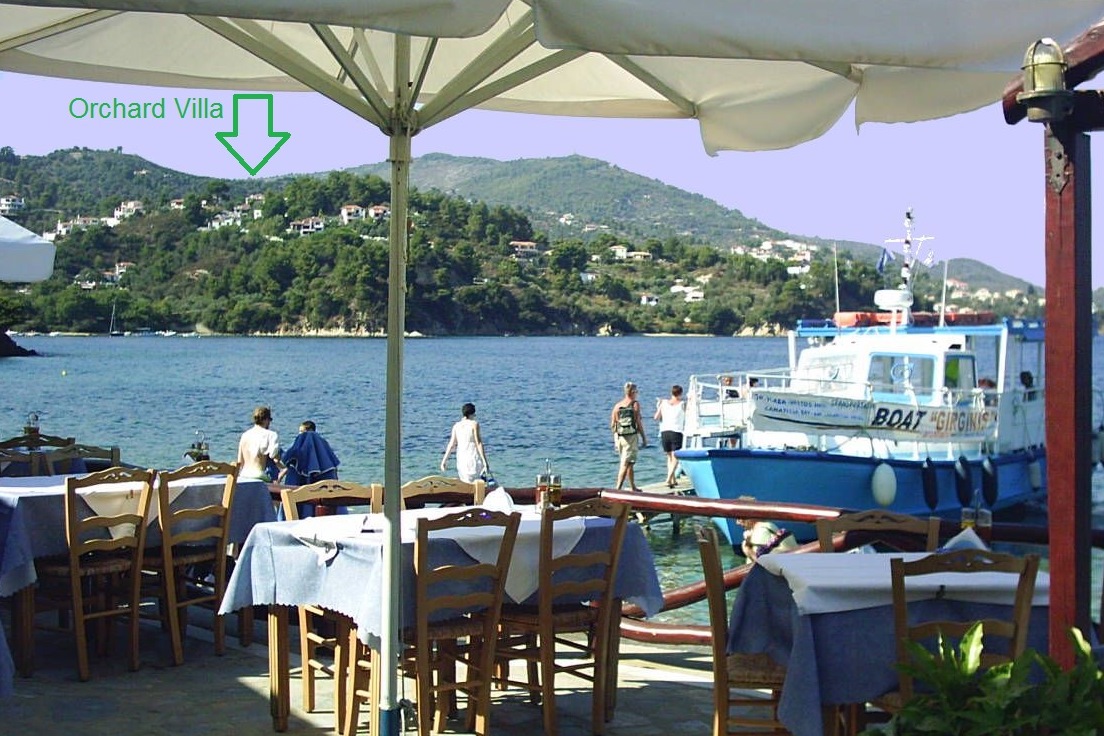 low-pitch red-tiled roofs,shuttered windows, and white or pastel walls - just like my own 'Orchard Villa' (pictured above). 
'Skiathos Island' (⇐ click for all 'Skiathos' info pages)
Picturesque Skiathos Village (10 mins) and harbour saw the 'Arrival of the Fathers' in "Mamma Mia", and wedding in Agios Ioannis church on nearby Skopelos. Paved traffic-free lanes lead to two taverna-lined harbour marinas, scores of shops, tavernas, night-clubs and bars, and all services. 

Skiathos has a world-class scenic coast and views (click for ⇒ 'Photos'), and unlike most islands, literally scores of mostly sandy beaches and coves. The dozen or so larger ones have tavernas, bars, and water-sports. All are 5-25 mins drive of all villas, plus maybe a scramble down to a favourite secluded cove; or longer by water-taxi from the harbour, incuding some with cantinas on nearby islets Tsougria and Arkos.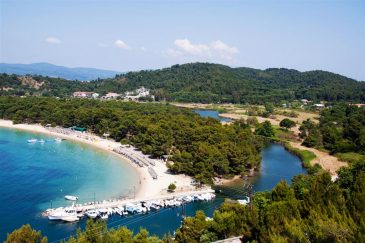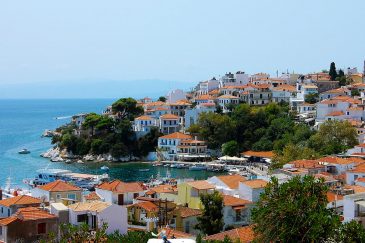 But - if you prefer not to drive, or spend most of your time at the villa, local transport is good with bus, reliable radio-taxis, water-taxis … and ferries for inter-island or mainland excursions. Away from the beaches are dozens of village and country tavernas; hill walking, forest hikes and drives, horse-riding, trail cycling and biking; and restored decorated Byzantine monasteries and chapels (but sorry, no 'classical' ruins!).
And all on an island barely 9 miles by 6, loved by many as the most attractive in all Greece


Travel to Skiathos (⇐ click for full details)
- Skiathos Airport capacity was tripled in 2016, finally giving us competitive fares for the direct daily UK and European charters, and scheduled BA flights in Jul-Aug; or travel by budget flights to Athens and onward by local airline 'Aegean/Olympic' or express hydrofoil. It's also surprisingly quick and practical by road, particularly if planned as a tour which can take in the Alps, Venice, and Athens.  (for full travel details, click ⇒  'Getting to Skiathos', 'Skiathos Flights')

To use this 'Skiathos Greek Villas' website ...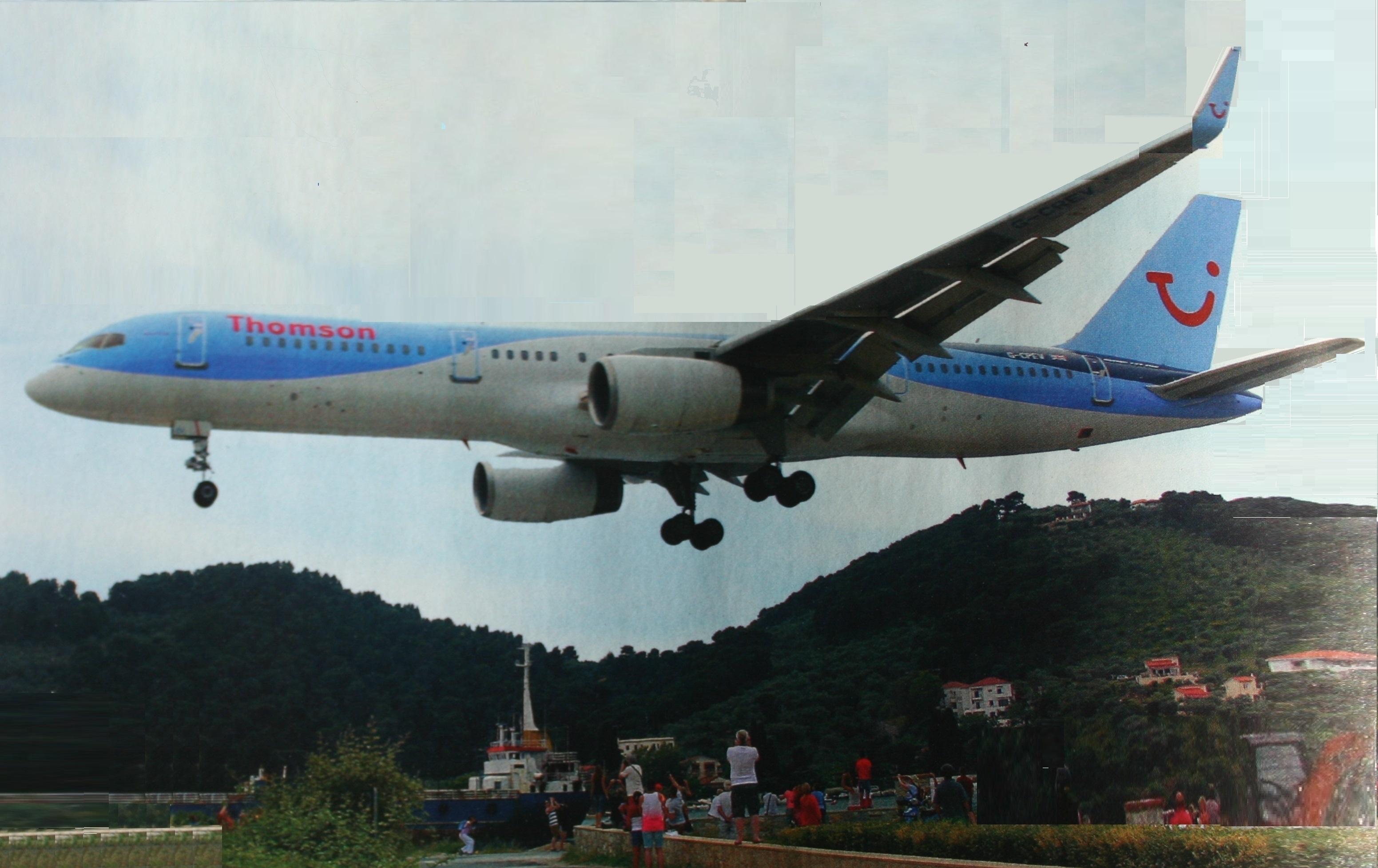 Click the menus at top of each page to see other main pages, or click links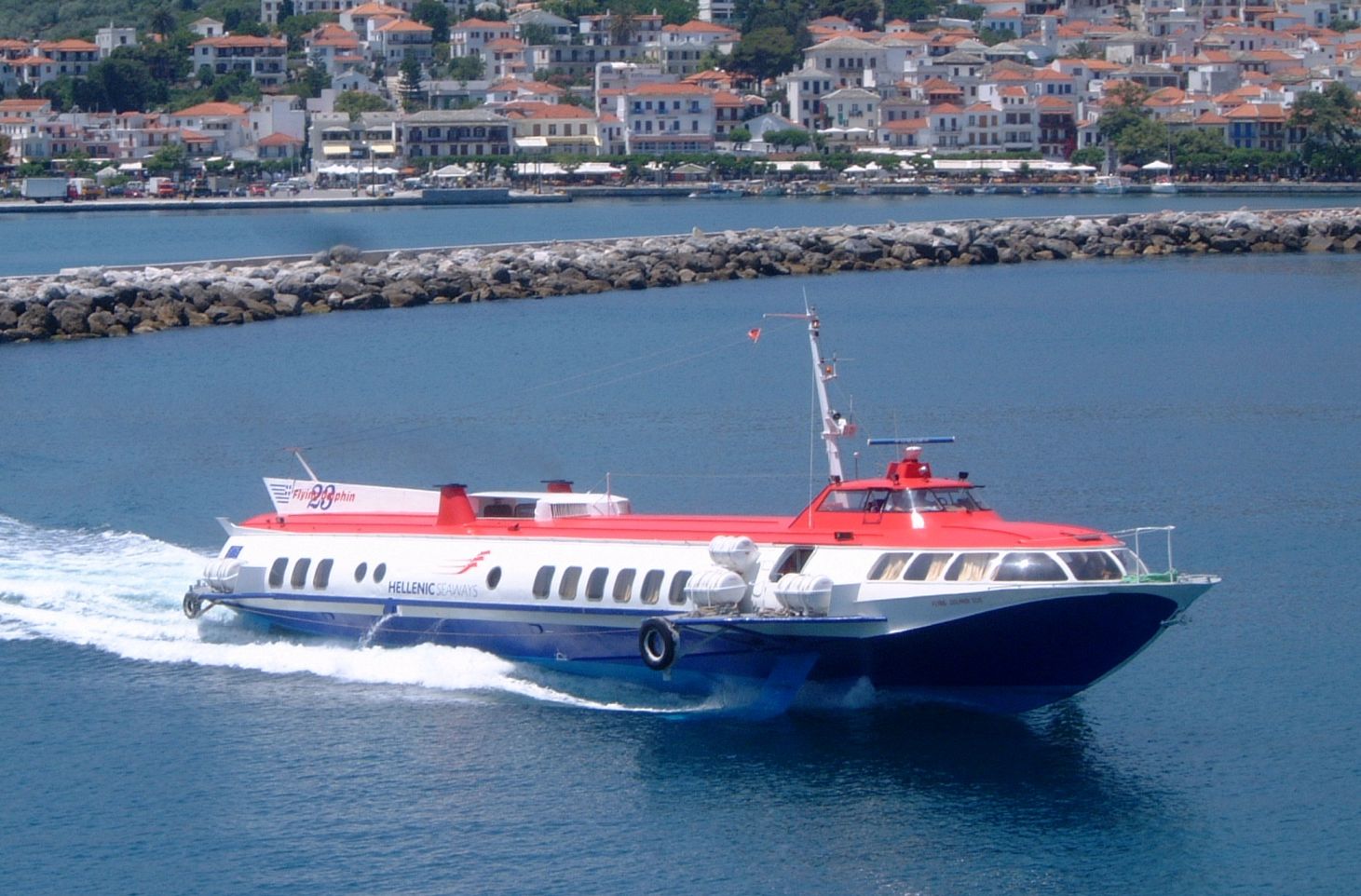 to each page here ⇩. 
Villas to Rent - Enquiry - Prices & T&Cs - All Villas - Travel to Skiathos Skiathos Island - About the Owners - Guest reviews
  (to return, click '⇐' , the left-arrow at top left of the page)
For all Skiathos villas (only one so far!) - click ⇒ Villas to Rent and the villa photo, then click one of these menu tabs ⇩ on the villa page (not here):
       'Description' - 'Photos' - 'Enquire' - 'Reviews' - 'Villa Facilities' - 'Skiathos facilities' - 'Location' - 'Prices' - 'Availability