To Skiathos by Direct Flight, Flight/Ferry, Overland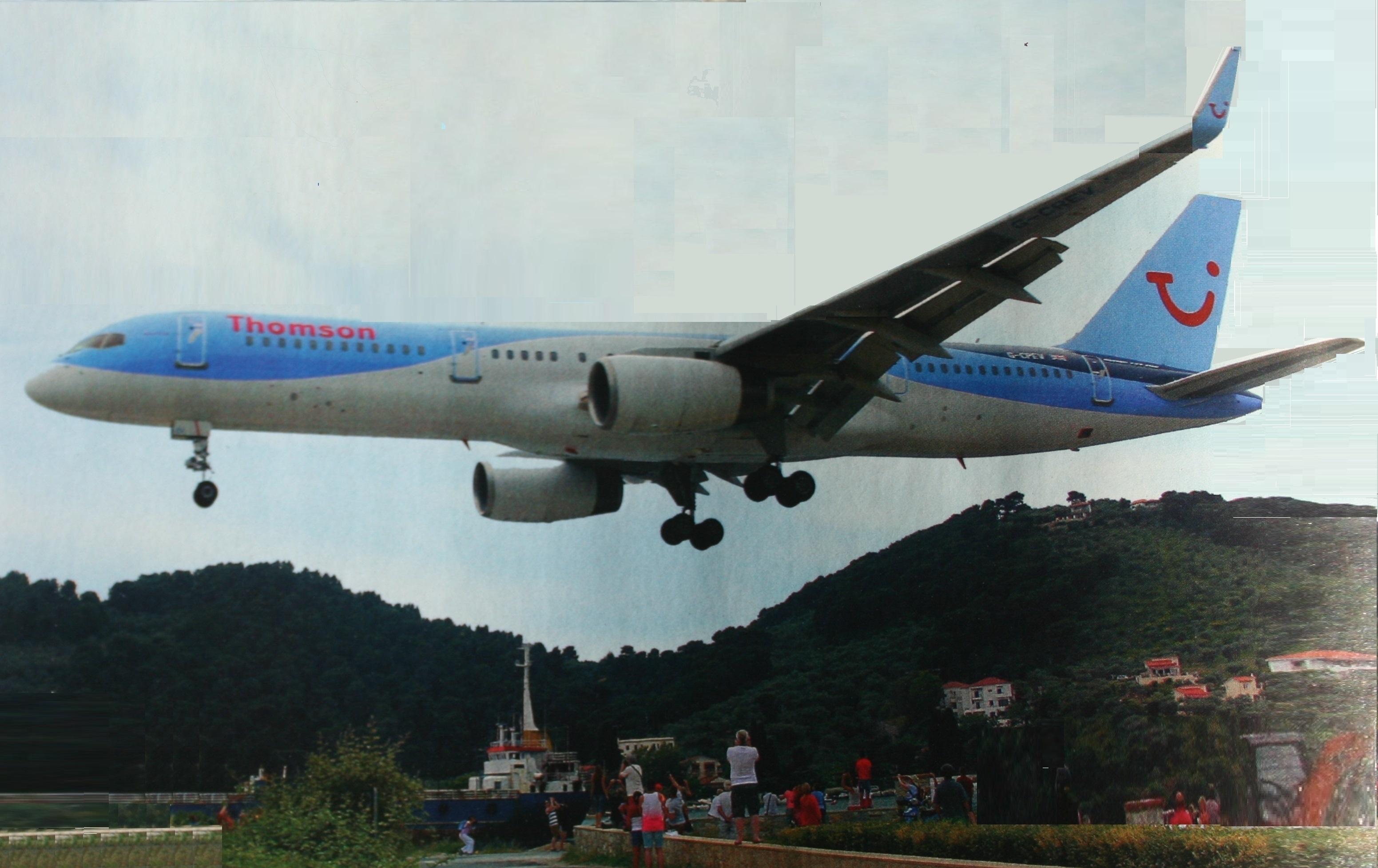 Skiathos Airport (JSI) ha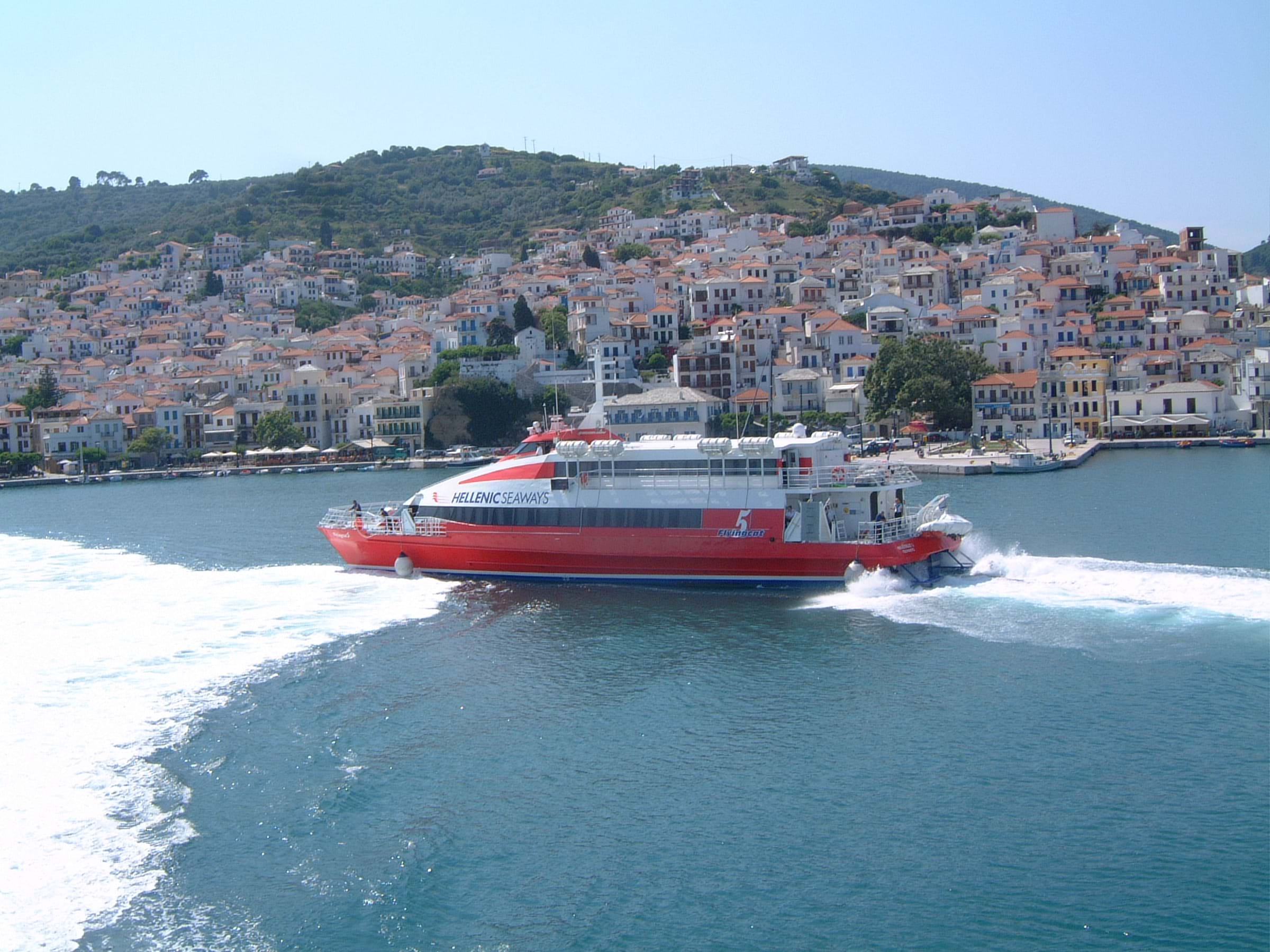 s direct flights (2½-3½hrs) from UK and Europe - click -> 'Skiathos Flights'.It also serves nearby islands Skopelos and Alonnisos by hi-speed Catamarans (min. 2 - 3 hrs transfers). 
And there are  daily flights via Athens, then to Skiathos by Aegean Air (45mins) or by road and catamaran (min. 4hrs). Skiathos Airport capacity trebled in 2017; fares fell 25%, and BA began hi-season flights from London City (LCY).
Or for a similar family travel cost (saving Skiathos car-hire) ... if you can take a 2+ week break, you can drive over, with options of a mini-tour of the Swiss and Greek Alps, with Venice or Athens stop-overs! (total time at wheel from Calais 18½ hrs, plus 1½ days on a de-luxe ferry).
Skiathos airport 'plane-spotter's beach' !                                                                                                                                                       Hi-speed catamaran via Athens airport                                                                                                                                                 
For best direct-flight deals, first check the 'flight-only' websites of the main holiday tour operators ( TUI (ex-Thomson); whoever becomes successor to Thomas Cook; any Greek package-tour specialists), and the airlines direct (again, click  -> 'Skiathos Flights') - as few or none of the internet cheapo-flight 'usual suspects' cover all Skiathos possibilities.
For a call-back with suggestions for flight and road routes and overnights, email me at viviennes.villa@gmail.com, or send an "Enquire Now" message.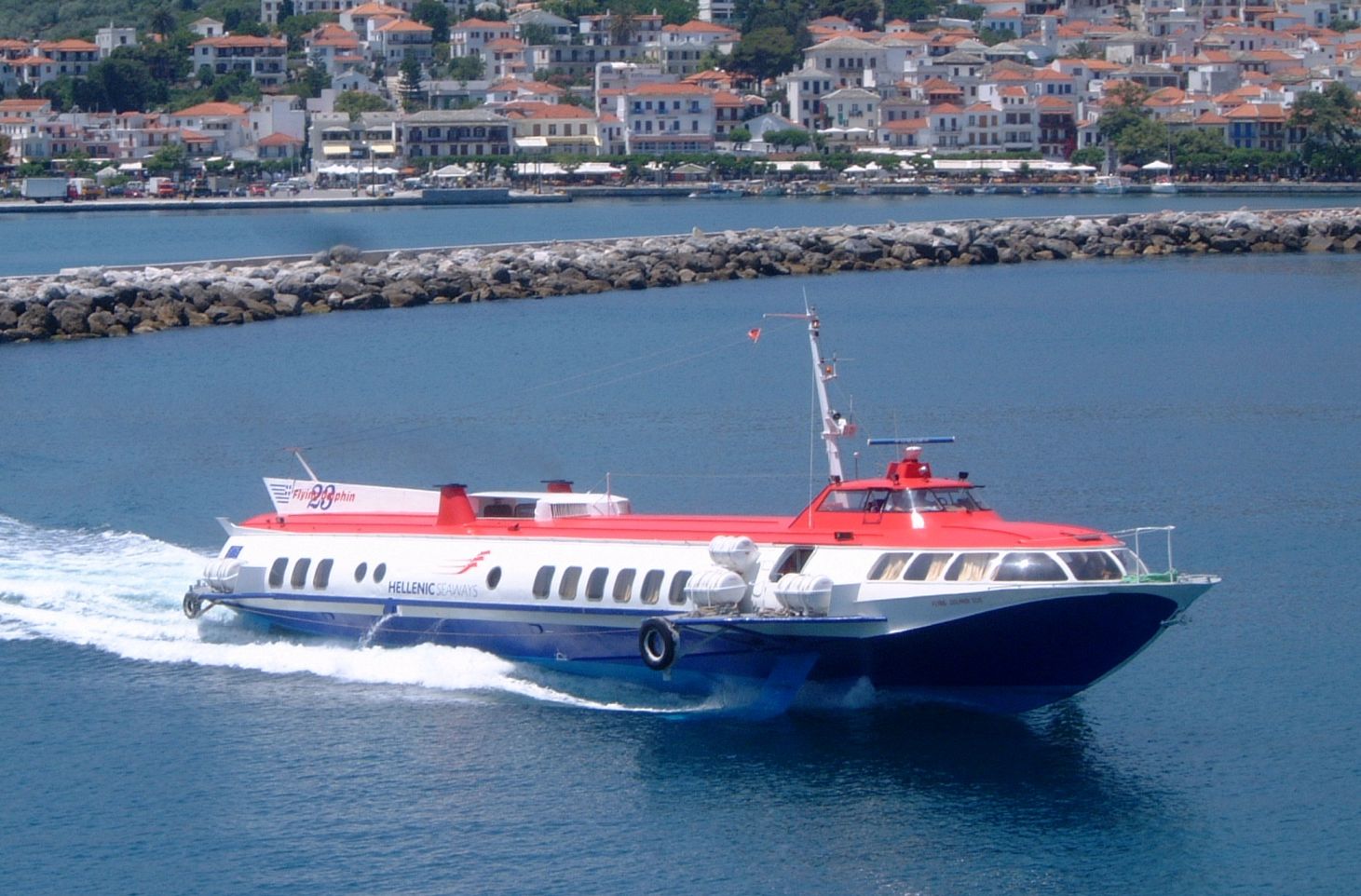 Arrival and after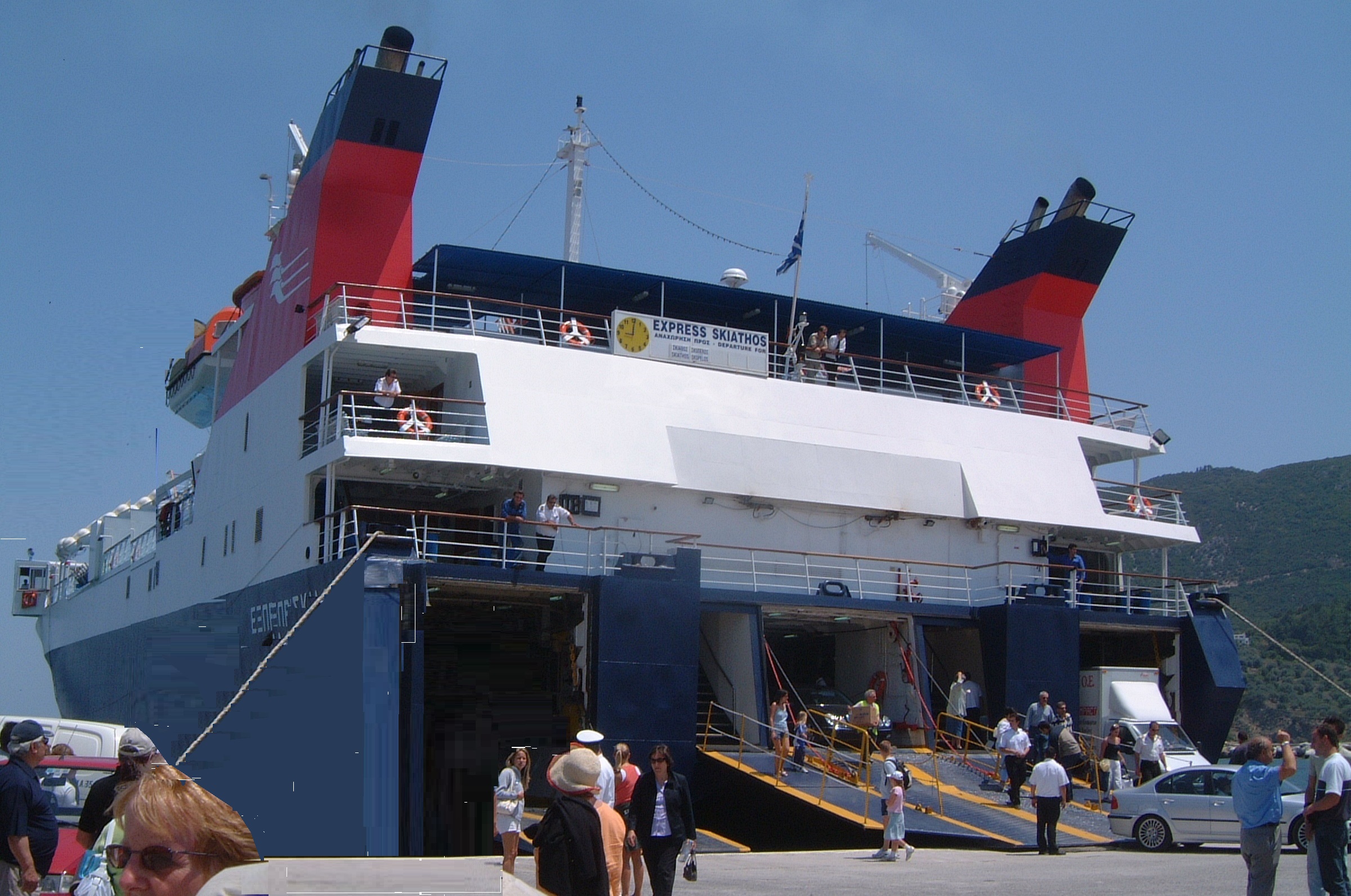 Usually your villa's 'meet-and-greeter' will find you at point of arrival, help you find your hire-car (you pre-book) or taxi, and guide you to the villa (most within 10-25 mins drive) ... or the owner may send you a map and directions (see villa page). Also, to everyone who books from 'Skiathos Greek Villas.com', I send my much-praised 'Villa Guest Guide' Parts 2 and 3 ('Skiathos and the Islands', and 'Some handy Greek; Food and Drink')
Classic 'Flying Dolphin' local hydrofoil                                                                                                                                                      Drive over - 14½ hrs at the wheel from Calais